FortNight is ready to bring its electric brand of old time radio drama to New Hampshire for its first tour ever in the Granite State – beginning with Episode 1!  Be prepared to laugh, cry, rock out, and sing at the eclectic script and stylings of its five piece band and script by Solomon Deep. 
We will be posting more information on ticket sales, multimedia, and more excellent content very soon!
Click below for the Facebook event pages for the upcoming performances, and click "going" to tell everyone you are attending!
Harlow's Pub, 3 School Street, Peterborough, NH
Monadnock Inn, 370 Main Street, Jaffrey NH
The Club in the rear of Good Fortune, 114 Main Street, Keene, NH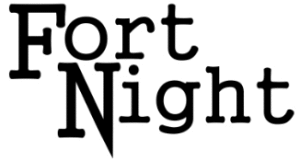 Northeast performances of our traveling live radio show FortNight is in need of 10-14 M and F non-union actors for 2-4 performances.  Roles are unpaid, but it is a great resume item and requires little or no memorization.  Audition is just reading of sides, and if you would like to sing with the band we ask that a short, modern song be prepared to sing a capella at the audition. Rehearsals will be one night a week until the performances which are tentatively the first and second weekends of May.  A second weekly rehearsal for singers is required as the performance dates near.
DATES: FEBRUARY 17 & 19 2014, 7-9 PM
No appointment necessary
LOCATION: 2 Concord Street, Peterborough, NH
SYNOPSIS: Episode One is the origins of FortNight's new era of underground live radio entertainment that some audience members have described as "innovative," and "an electrifying blend of Garrison Keillor meets David Lynch." A mysterious writer, Solomon Deep, introduces us to the Central Massachusetts city of Fort Night. Entering the city the first time himself, Deep wanders the unfamiliar streets until he happens upon a stranger, Myers Penman, who introduces Deep to the city and assists in finding a home. Penman immediately opens his heart to Deep, and we learn of his youth marking the end of the Korean War, to his dramatic beat-generation confrontation with marriage, love, and a postwar identity. Where many of the greatest generation have commemorated the years with the American Dream, the truth remains just a fingernail-scratch beneath the veneer of time.
CAST
TEEN BARISTA – 16-18y (2014)
MYERS PENMAN – 61y (2014)
YOUNG MYERS PENMAN – 20y (1953), 30y (1963)
BARRY WATERS – 20y (1953), 30y (1963)
MRS. PENMAN – Mother of Myers, 40-50y (1953)
MR. PENMAN – Father of Myers, 40-50y (1953)
VERA DAWES – 18-23y (1953), 28-33 (1963)
ADRIAN BRYSON – 20-30y (1963)
SHARON CARTER – "Madam Madcap" (1963) 20-35y
CYNTHIA BRYSON [actor can double to MRS.PENMAN] – 30-50y (2014)
FOREMAN [actor can double to MR.PENMAN] – 40-60y (1963)
STEPHEN COLLINS [actor can double to MR.PENMAN] – 50-60y (1963)
TREVOR PENMAN [actor can double to BARISTA]– 8-15y (1963)
Email us for more information at info [[at]] perpetualimagination [[dot]] com
While it isn't necessary, you can reserve a spot at the facebook event pages:
Monday, February 17
Wednesday, February 19